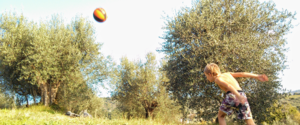 Hi,
I am Jahli.
I am 8. I like making airplanes.  I am a little bit creative. I am going to make a book and I think it's a pretty good idea and it is about how to make paper airplanes. I would be very happy if you would buy it and the rest I don't know. If you have got any questions please tell me what they are.
I love doctor Seuss books, I think that they are pretty good. I unschool, that you can see as you are on my blog and it is called 'unschooling the kids' and I am in Italy. I can speak half Italian and I like painting and drawing pictures of monsters.
I have been to four countries but one of them we just stopped whilst we were flying. I have been to Africa, I have been to England, and right now I am in Italy oh … and I have also been to other one but mum can't remember where it was exactly.
I do circus and this is a picture I took with my mum's phone.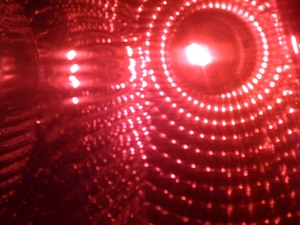 Can you guess what the picture is?
I'll be back in a minute …   …   …   …   …   …
I am back, have you guessed what the picture is! Send me a message if you have guessed.