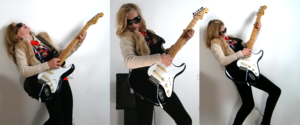 Hi I am Olive, we live in Italy in Umbria. We are 15 minutes away from Perugia and 15 minutes from  Gubbio and 15 minutes from Assisi. Perugia is a lovely place. I have been there a lot of times. Yesterday we went  the chocolate festival, it was very nice we had lots of chocolate. We had pistachio chocolate, nut chocolate and 2 bars of milk chocolate. After that Dad felt sick, but I didn't.
We also went there for the Umbria jazz festival. There were 10 thousand people it was amazing. There were about 30 people performing they had drums. We were all dancing the music was very loud, almost 30 times louder than I am playing my music right now and I am playing it loud. So that's Perugia.
Assisi; lots of people from around the world come and see it. It is where Saint Francesco was, it has lots of very beautiful  churches. Sometimes we go and have lunch at a restaurant there, and it sells my favorite pudding 'pannacotta'. That is Assisi . Now I have only been twice to Gubbio. Once with Granny and once with my best friend. She lives there so I went there with her. They are all lovely places.
Bye see you next time!
(Oscar said meow.)