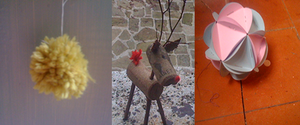 Success, I tried the chickpea lasagna recipe and it worked it was very  tasty.
I used 2 mozzarellas and 6 pancakes instead of 1 mozzarella and 5 pancakes.
I put then in two small baking dishes.
​I haven't tried the chickpea ravioli yet because I just didn't get round it but I will try this week.
This week I have been making Christmas decorations for around the house, like I made a pomp pom out of a fork, scissors and a ruler !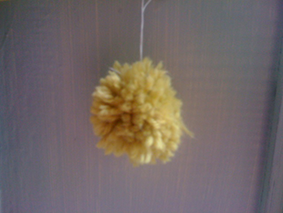 Check out this video it will show you how to make one !
https://www.youtube.com/watch?v=fjxJFcm16r0
Our 'work away' friend made these things a ball ball and this adorable rain deer!(I wrote it like 'rain deer' because I like to imagine reindeers raining from the sky!)
Bye
From Amari