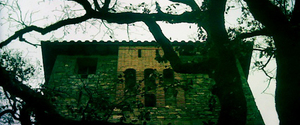 Yesterday  day we went for a 2 hour walk.. First we went to :
This is the creepy castle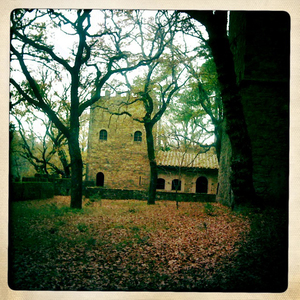 And when  I say creepy, I mean creepy. There are smashed glasses and plates everywhere and in some of the rooms there are still mattresses and blankets! But on the other hand it is sad, it could be such a nice house, it could be really nice but people have just left it  and slowly people are stealing all the stuff because it is not locked up. Like some of the doors and cupboards are missing .
The thing that makes it creepy…
I think the thing that makes it creepy are the trees they are huge and they don't let much light in so it is dark. I also think that the stuff makes it creepy the fact that there is lavazza coffee on the floor and blankets on the bed !
So … any way after we went to the creepy castle we went to the creepy farm house !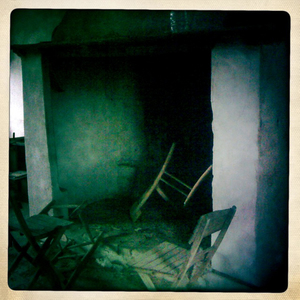 No  its not creepy, it's just sad. As you can see in this picture the people who lived in this house would have had been very poor because they are burning chars. There is a big room filled with stuff my brother Jahli wanted to make a go cart, so he took 3 tyres from the abandoned house and we rolled them all the way back home.
It was really fun me and Olive had sticks and whenever the wheel went of course we would gently tap it and it would roll back. My tyre went down the bank 2 times. The first time  it went quite far and me and Olive had to go into the bushes to get it. The second time it rolled under an electric fence and I had to slide under!
So that's what happened when we went for a walk
Oh… and by the way we want to get chickens.
Bye