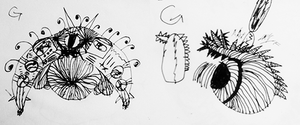 One. Where do monsters come from?
They come from my brain.
Two. Where in your brain?
From the ideas section.
Three. Do monsters exist in your brain?
Yes and no. No as they are not real they are just in my brain and yes because I can see them.
Four. If your monsters had a party what would happen?
They would just bring their friends and they would not bring their friends that they do not like.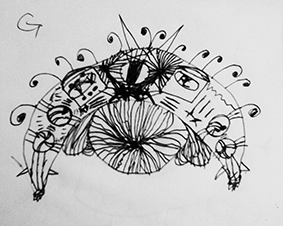 Five. Close your eyes, what monsters do you see?
A red giraffe, blue spots and a tail that is a lion's tail and spikes on his back. And the legs of a lion. It eats fruit and meat.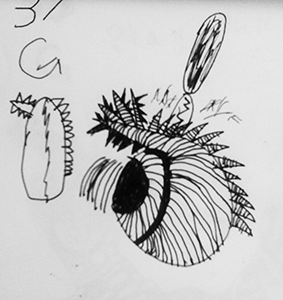 Six. What would the world be like if there were no monsters?
Good questions. It would be a monsterless place but it would be a problem because monsters do help the world.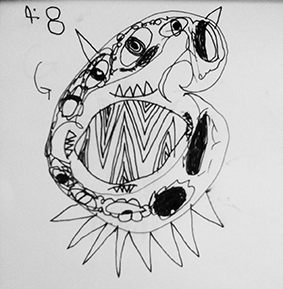 Seven. Should we rename the word 'Monster?'
No I like the word monster, it is nice.