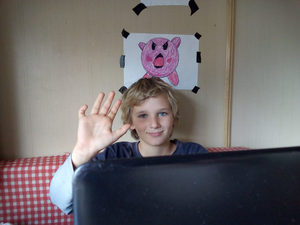 This is a brilliant game, a bit like Minecraft but with more in it, much more in it. I love this game because you can spend ages on it, it has got loads in it that you don't know about that you have find out for yourself. There is mining, mobs, the ocean, it is all just very fascinating and I find that there is no end to it.
There is always something to do. The aim of the game is to survive and the challenges are to defeat bosses, encounter different mobs etc. I once got hit by a long snake thing that came out of the ground in a mine. I swiped my sword, shot a few arrows from my bow and used my boomerang.
I would highly recommend it if you want a game that you would have fun with continuously. I would give it 4 out of 5 stars!!