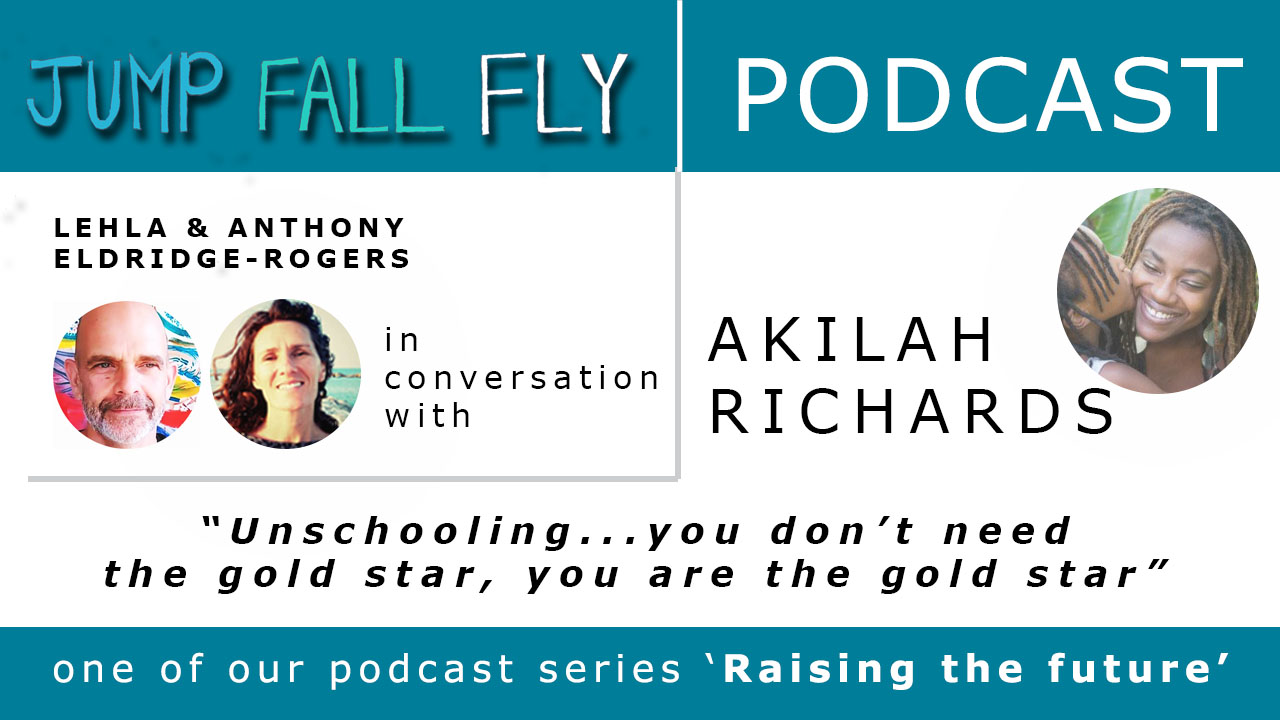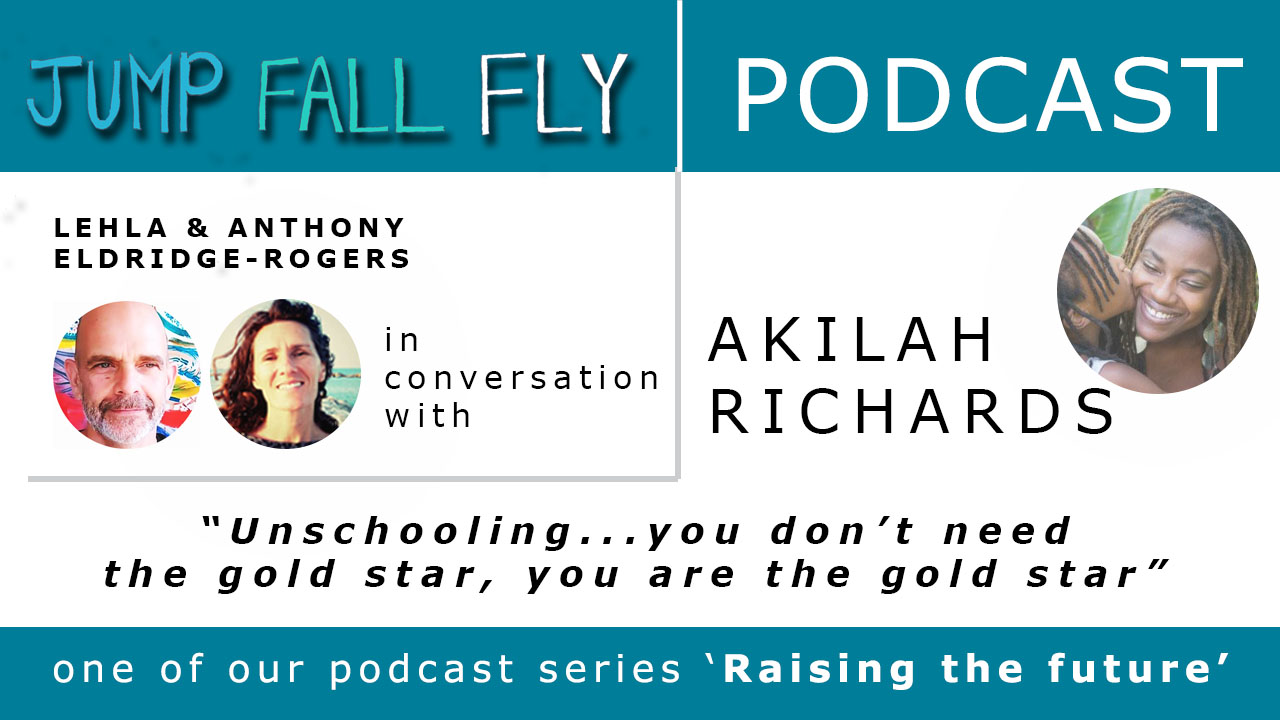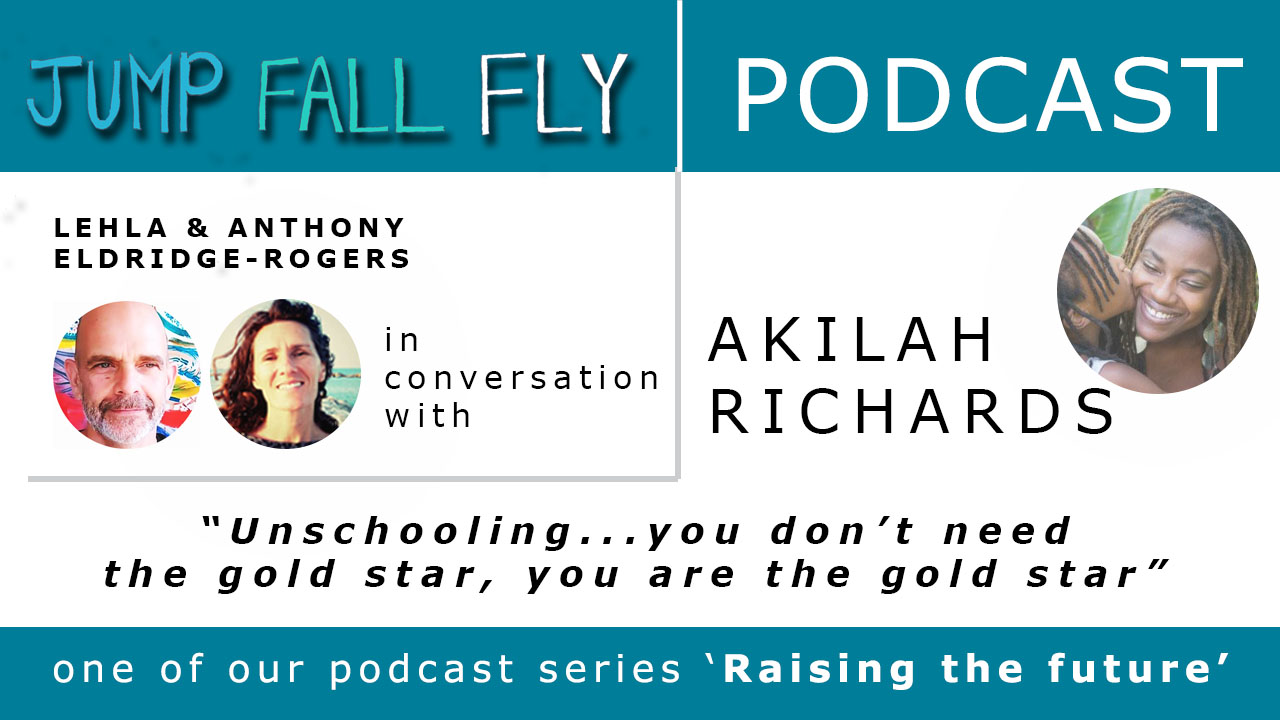 CLICK TO PLAY
We had the pleasure of talking to the inspiring, informative, warm hearted Akilah Richards. Here she talks about mothering, comunication, creativity, writing, self governance and she shares how she and her husband unschool their two girls.
---
Akilah S. Richards is an author, content writer, and podcaster. Her liberation-focused work
explores strategies designed to help people leave or change the environments where they do not
feel free or safe as themselves. She is an intersectional feminist writer with a keen focus on
amplifying the spectrum of Black and Brown people's voices in the Self-Directed Education
movement.
Akilah has given keynotes, breakout sessions, and workshops on radical self-expression,
personal leadership, and writing on college campuses and women's summits/conferences in the
US and on her home island, Jamaica. She has been featured in Essence and Real Simple
magazines, and has written for MyBrownBaby.com, ScaryMommy.com, TinyBuddha.com,
ForHarriet.com, and EverydayFeminism.com, among others.
Akilah and her husband are digital nomads who live an unschooled life with their two daughters.
She stands in service as a board member for Greening Youth Foundation and the The Alliance
for Self-Directed Education.
Akilah Richards Links.
Find her on Instagram at here