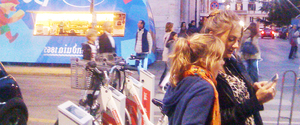 Workaway is a website that's aim is to help people who are travelling to find a place to stay for free in exchange for helping their hosts. By creating a swap between the host and the traveller a fine balance is met which enables each party to benefit. It goes like this, if you are a host you provide food and accommodation.  If you are a traveller you get free board and food in exchange for offering a few hours of help each day. Hundreds of travellers and host families and individuals around the world are, as I write partaking in this creative and cultural experience.
We talk a lot about being in community and about the fact it takes a village to raise a child. So we do our best to bring our community to us through having friends to visit and through Workaway.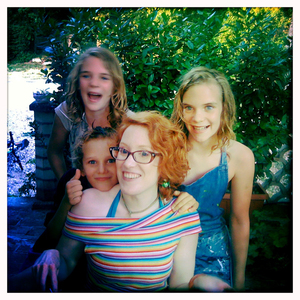 Here is how you do it.
Visit the workaway site. https://www.workaway.info/ and read how it works.
Make sure that you have a nice clean spare room for them.
Set up your profile page. For me it works to be very clear. For example explain who you are. We don't eat meat or gluten and rarely drink alcohol. We also don't smoke. We live up a hill in the countryside twenty minutes from a city. We unschool our kids. The clearer you are with information the more likely it is that you will attract the right sort of people to suit your family. It is unlikely that we will attract a meat eating, chain smoking party animal who believes that formal education is the only way.
Arrange a skype video call. Be honest and tell it how it is with your family and what your needs are in the call. Ask for what you are looking for explain who you are and don't fudge anything. It is pretty clear from a Skype video call whether or not the person is a fit. Trust your gut.
Be open and not full of fear. Most people are good and mean well and are looking for a wonderful experience.
If someone is coming for a month, arrange that the first two weeks are a trial. It might not work out for you or for the Workaway person, so give yourselves the option of both being able to say it is not working.
Be flexible, if your family fall in love with this person, as ours often do, if they ask to stay for an extra month and you can accommodate them then let them.
As an unschooling family we have learnt to be open, your kids may well learn huge amounts from other people just by them being around. To date we have had a two illustrators, a zumba teacher, a hotel manager, a professional singer and we have a film maker coming to us on Friday.
Trust and accept that your kids may well find the Workaway person a lot more interesting than you.
Be clear with what you need from the Workaway person, we have a housekeeping and cooking schedule, all of us have chores and we just slot them into the chores list. So in this way they feel part of the family and they don't feel exploited. It is wonderful if they can cook as then you get new flavours and different types of food in the house. Who knew that we would all like a fried egg on top of Hungarian pea soup?!
Let your kids teach them the ropes. This is empowering for the kids.
Keep in touch with them once they have gone. We have made so many wonderful friends and they have now become part of our lives. They are the extended family and the community that I was talking about earlier.
Accept that we are all very different. Even if the Workaway person is very different from you and your family this can be a great learning experience for you and your kids. As not everyone is bouncing around full of the joys of spring. Some people do not crack a smile till after 11 am.
Be open to letting your Workaway person share their language, passions, traditions and culture. Our son can now sing an Hungarian pop song that was in the Eurovision song contest a few years ago. (He likes the bit in the song where is goes 'Nincs mos mas' Which sounds like 'Ninch mos Mash')
All the Workaway people we have had have been very happy to babysit, that for us is like gold dust.
Be aware that for a new person to come in to your home it can be a bit daunting so expect a few days of adjustments whilst they settle in.
Help the Workaway person with bus timetables, train time tables etc. I write this and in all honesty everyone who comes is so internet savvy that I rarely have to help with anything when it comes to travel details. But if there is a language problem then be prepared to help and step in.
Enjoy it and have fun. We love meeting people and finding out about other cultures and other people's lives. Having people here has always been a rich experience.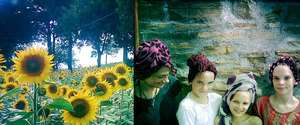 For Anthony and I Workaway is brilliant and I am truly grateful for all the help we have had and for all the new friends we have made. The people we meet model for our kids what it is like to be out in the world travelling and they bring many gifts just by just being here and being themselves. They have become a huge and exciting part of our kids lives and their education.