Some of you who follow my blog might be wondering why is Lehla doing a literacy campaign for schools?? When she is an unschooling Mum?!!
Here are the reasons, I love the fact that that I can connect with other kids and different cultures from around the world, whether they are in school or out of school, it is great to be able to talk and share stories and hear their wishes and ideas for books and illustrations. Any unschooling kids that want to connect with me around books and illustration please do so!
I am also happy to share with anyone what knowledge I have and if I can inspire kids with my work I am happy to do that whether they are in a schooling environment or not.
I love technology, books and illustration.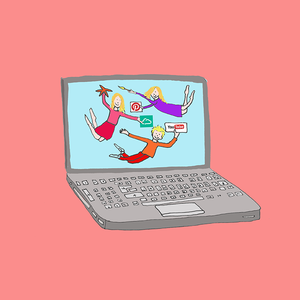 So I feel very excited to be chosen as one of Skype's featured authors for its literacy campaign. The campaign starts on March the 2nd and will be running in schools for 1 month. What this means for me is that I get the chance to talk to classrooms around the world about my books, illustration and also about unschooling! There will be BIG Questions posed by various authors. These take the form of a quick short video that will be posted on this link. These questions are not necessarily easy questions, the point of them is that they are open and sometimes unanswerable, they are the questions that leave you thinking…'hmmmm???'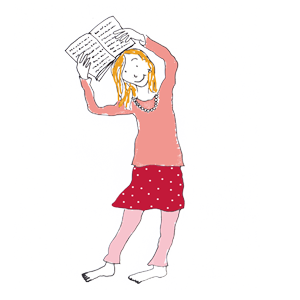 Kids get posed these questions and then can run with them. We do big questions here at home, when the kids feel like doing them! The questions can be very inspiring, like 'How does a frog know it is a frog?' Can you answer that?
It feels very lovely to know that one morning I could be chatting to a class in a rural part of Pakistan and in the afternoon I could be talking to a group in the U.S! In fact, even though the campaign hasn't even really started yet and I have had e mails from Brazil, Pakistan, France, Italy, England, America and Uzbekistan. I am penciling in dates and I think it is amazing that the world can open up this way and actually feel quite intimate and small. I am really looking forward to chatting to the classes.
It is funny as an Unschooling parent to be thrust in to a schooling environment as it is not always comfortable for me. But it is also an honour, as when I watch the kids hop about it fills me with such joy. Often the bit I love the most is when the class starts and the way the kids eyes flick towards the screen as I can feel the excitement in the air. It is a little like the hush before a show is about to start…
We as an unschooling family will be also looking for people to chat to and lining up our calls… I think that this is a lovely project and I am very happy and proud to be part of it.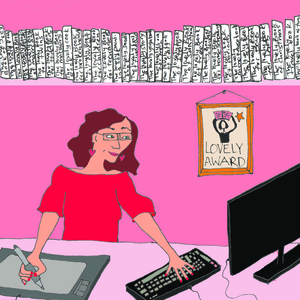 Here is the link and you can take part, where ever you may be! Oh and my question (which a bit of a tricky one) will be coming to a screen near you on the 19th of March, look out for it and I really look forward to hearing the answers…
Lehla Eldridge is the co author of UNSCHOOLING so to be released as an e book