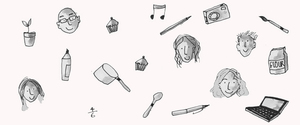 If you take your kids out of 'normal' society, how do you expect them to ever be able to get back into society?
I have never known what 'normal' society is, I don't know that I have ever been in it, so in answering that question, I would ask another question. What is 'normal society?'Aren't we all just humans trying to live as best we can?
Are you worried that your kids will never be able to get into higher education?
I am not at all worried because I strongly believe that, if they want to get into higher education, they will. We will help them in every way possible to achieve that. For example, if one of our kids is determined to be a vet, he or she will figure out what is needed to get there. And we will do our best to help.
Do the kids lead the whole process?
On the whole, yes. They just do what they enjoy and the next thing we know they are learning things. It is not always possible to do everything they want such as, for example, plug the toaster in and pour water over it.
But if they are leading the process and making lots of mistakes as they go along, they could say they don't want to be corrected, like with spelling for example. What do you do then?
I accept that in that moment they don't want to be corrected but I make it clear that there are spelling mistakes. I also explain to them that by not putting in full stops, it is a little like driving the car without brakes. Sometimes you need to put your foot on the pedal and stop! But the overall objective is that they keep a love of learning and expressing what they need to express. They can fine-tune the technical skills in time. I think kids learn to write well and to spell correctly when they have a love for the written word, so I promote stories more than I would ever go on about how to spell or how to have perfect grammar. I think kids are clever and they figure out that with some things, like reading and writing, it is in their interest to learn. I have complete faith that the spelling and the technical things will naturally fall into place, through reading and wanting to get things right for themselves. I haven't sat with them for hours and taught them the rules of grammar. I throw things in to help them, but the girls have started to figure it out for themselves. At the moment they have friends that they write stories with, who are in other countries and the great thing is that the kids inspire each other to write well and in this way it seems that the leaps in learning are huge. Also the computer is great because it can tell you privately that you have made a mistake and no one else has to know about it. I use spellcheck all the time! Also, our son has just made a huge leap through playing Minecraft as, in order to be good at Minecraft, he has to be able to read.
Do you follow a curriculum?
We don't. If and when they decide that they want to head towards exams, then they will have to follow something to get themselves where they need to be. But right now they learn through living and playing. Maybe they will never want to take exams. Maybe they will do apprenticeships or learn on the job. Or invent their own jobs.
But, but, but…
I know, it is tricky are you still with me? Can I get you a glass of water?
But where is the proof that education is actually happening?
There are no statistics, charts, grades, exams. Nothing to prove. The kids are just themselves, dancing through life learning and, as Anthony says, "We are at their sides, doing our best to blow on the embers of their curiosity."
And if you want to read further this is a great article as to How Unschoolers Turn Out
This is a snippet from our book. Click here if you would like to pre order a copy of Unschooling.