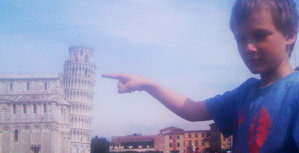 There is so much about being a mother of a boy that I don't understand, that is not inherently in my bones, that I sometimes have to turn to my husband and ask 'what is this boy thing all about?'
I so thought I would have all the knowledge but of course I don't, I understand my daughter's world much better than my son's because I have been there and I recognize the stages that they are going through.
The things I am learning about this 8 year old boy are…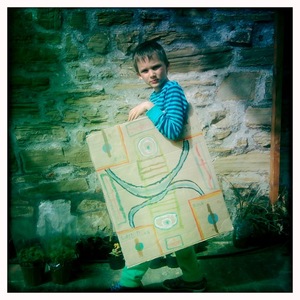 This boy needs to run in a pack.
Kids need to be in groups it is so clear to me. Especially boys, they need to do that thing that they do, jump, roll, fight, push, talk about boy like things. Play video games, enjoy them so much that when they talk about them thier friends know what they are on about and are excited about them aswell. Boys need boys.
Yes, this boy loves video games
This is where I fall down. As I don't like video games for myself, I am not hugely judgmental about them. Well the really aggressive ones don't get a look in in our house but I know that there are video games that are great but I just am not personally very good at them, I'm rubbish. I can't get in to them. I also know that I have an inner scripting about them which is negative and way out of date. I know that they can be incredibly brilliant for learning like this young boy points out. I am trying to tread the fine line of giving our kids freedom around them and not letting them spend the day glued to a screen. The boys I have met, more than girls, seem to love video games. And that is OK. I am learning that that is ok, even though it is not my thing.
This boy loves competition
My son is a live wire. He is plugged in to the mains of life this shows up the most during a competition. We went on holiday the week the schools went back in September, as the campsite was empty and cheap. Luckily on the day that we all played basket ball there was hardly anyone in the campsite but his voice was so loud. He was red in the face and desperately needing to get that match point. He wanted to be the winner.
At 9 years old this boy is pushing me away and wanting to go in to the man's camp.
I am not as interesting to him as a man right now and I am learning that that is ok.
At 9 years old this boy is independent, he wants to do his own thing, he wants not to have a shower, so we give him a lot of freedom, up to the point.  The time to have a shower is when we can't remember when he last had one. Then he won't go in and then we say 'well you have to at some point today' and he chooses a time and goes in, then he won't get out.
At 9 years old this boy is full of contradictions.
At 9 years old this boy makes weapons out of paper he makes so many that we can't move them all in one go, they nearly fill the room. He loves weapons, I don't but I try to, to be in his world. I love his paper weapons though that bend when they hit you.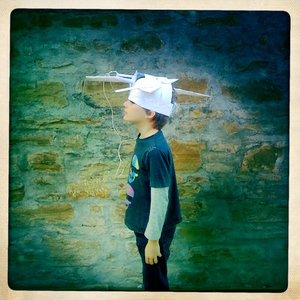 What I am learning is that by following him and what he loves I am having to divert from the things that I love and go over to join him in a place full of things that are so different to my world. Elastic bands, things that shoot, explode, endless bits of metal, stories about monsters and destruction. In doing so he introduces me to things and people like a mad Russian scientist on you tube. My son laughs his head off and says 'LOOOK!!' I find myself, thanks to the mad Russian scientist (who goes by the name Crazy Russian Hacker) buying Coke and Mentos and making explosions on the street. Which was good actually.
But what I am learning is that this boy's world is huge, changing, intricate, detailed, expansive, loud, fiery and spirited and from his world I am sometimes left with my hands in the air as from my female perspective I am not sure that I can get to where he is. So I turn to the man in my life, his father, my husband and I say…
'Please talk to me so that I can understand, what it is like to be a boy?'